-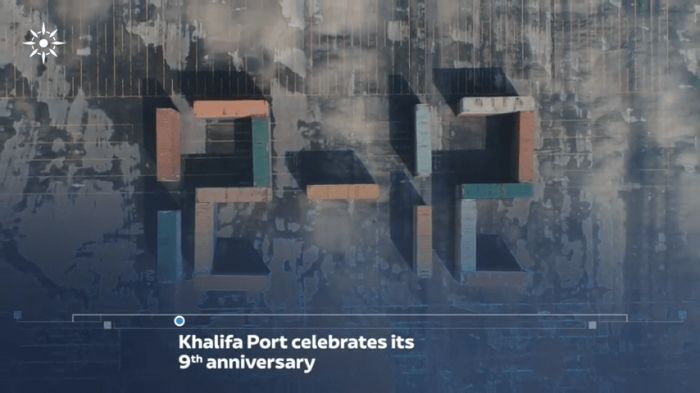 click here to open video
We Are Khalifa Port
Khalifa Port celebrates its 9th anniversary growing from strength to strength.
Our operations and services at Khalifa Port have continued to be driven forward by evolving customer demands, that have pushed us to not only be ambitious but to also venture into new territory. Diversifying our service capabilities and expanding port capacity ensures that we are well-placed to meet future growth trends in the emirate, the nation, and beyond.
Our recent rise to 56 in the 2021 edition of Lloyd's List One Hundred Ports - one of the few ports to achieve double-digit growth and recognition as one of the fastest-growing container ports in the world is a testament to this, alongside our success at The Maritime Standard Awards 2021, securing 'Port of the Year' for the fifth year running.
Testimonials
Abu Dhabi Ports employees, partners and customers play a vital role in Khalifa Port's success. Find out what they have to say.
anchor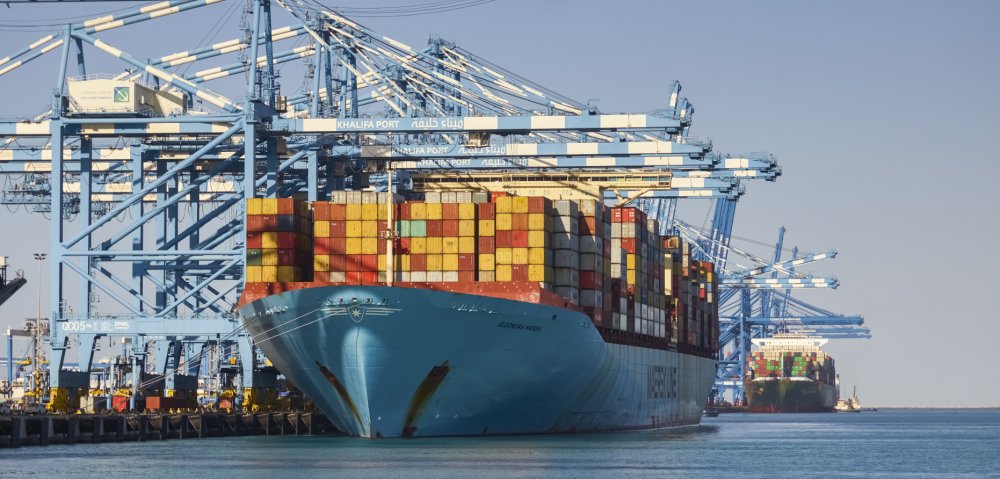 Our Flagship Port
Khalifa Port strategically located between Abu Dhabi and Dubai, was officially inaugurated on 12.12.12 by the President of the UAE, His Highness Sheikh Khalifa bin Zayed Al Nahyan.
The deep-water, multipurpose port is one of the fastest growing ports in the world thanks to investment in technology and infrastructure and strong local and international partnerships.
Leveraging its unique geographic location, extensive international network and experience, as well as the local expertise of its assets and global partners, Khalifa Port offers customers integrated trade and logistics solutions that enable global opportunity.
CONTAINER
WAREHOUSING &
STORAGE
RORO
MARINE
SERVICES
BREAK BULK
LIQUID
& GAS
GENERAL CARGO
DRY BULK
anchor
Forging partnerships with local and global giants to achieve sustainable growth has been a key element of our evolution and success at Khalifa Port.
Key partners are proving crucial in adding strategic depth to our proposition by committing long-term into Abu Dhabi, which is helping us meet our goals of diversifying and expanding capacity to meet the growing needs of our customers, while solidifying Abu Dhabi as a global trade and logistics hub.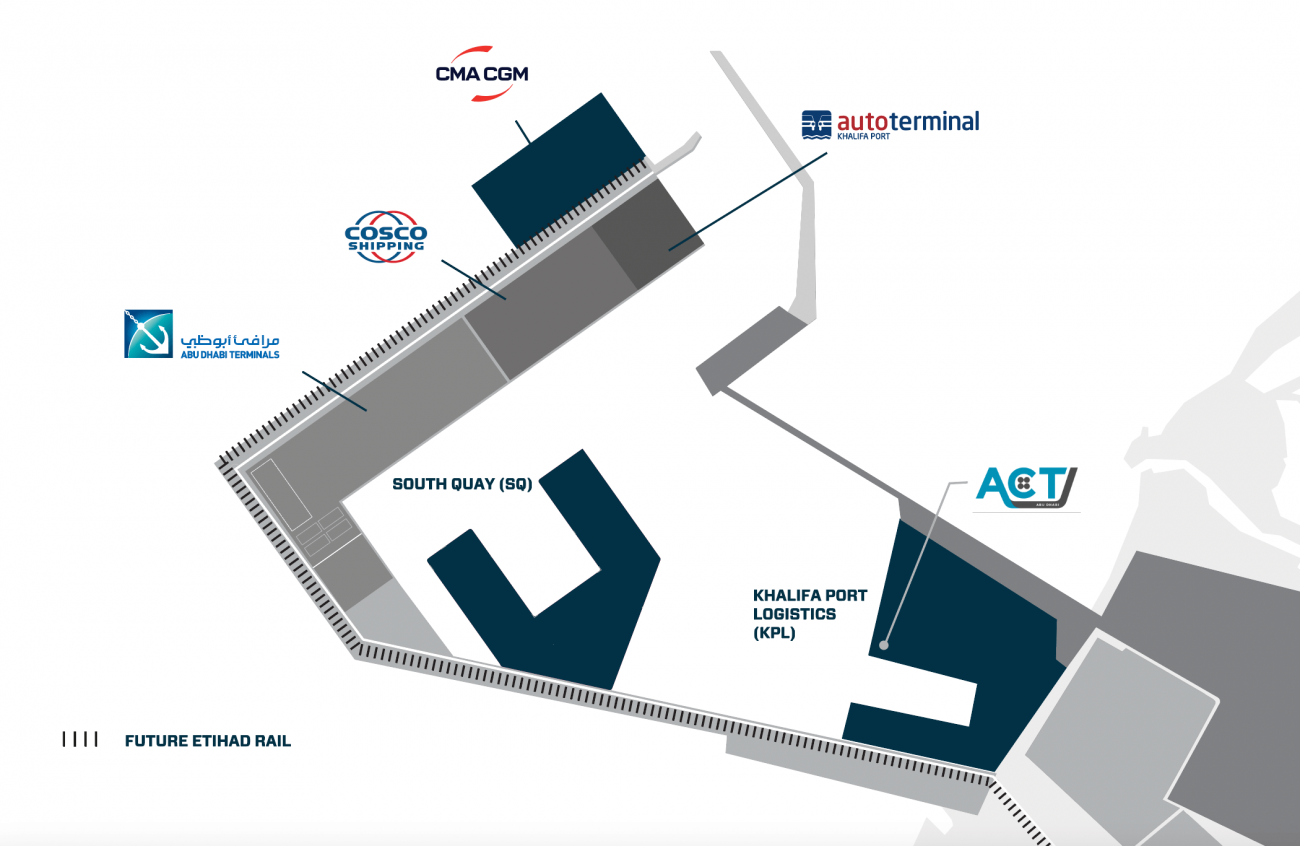 anchor
Our Expansion
Significant investment in infrastructure and augmentation of logistics and technological proficiency is expanding capacity and increasing capabilities at Khalifa Port.
Abu Dhabi's first commercial bulk liquid & gas storage terminal will be built within Khalifa Port thanks to a 2020 agreement with Arabian Chemical Terminals. A further agreement with National Feed in the same year will see the introduction of a grain storage and processing plant, strengthening UAE food security and reinforcing our multipurpose proficiency.
Additionally, in 2021 a 35-year concession agreement was signed between AD Ports Group and France-based CMA CGM Group, a world leader in shipping, to establish a new container terminal in Khalifa Port. The terminal will provide CMA CGM with a new regional hub and will enable the Group to develop its service offering in the region and beyond.
These agreements alongside the current development of South Quay, Khalifa Port Logistics, and the expansion of Abu Dhabi Terminals, elevates Khalifa Port's status as a significant international hub for trade and logistics.
South Quay
8 berths
1.3 million m2 yard
3km quay wall
18.5m draft
Land plots available with direct deep water access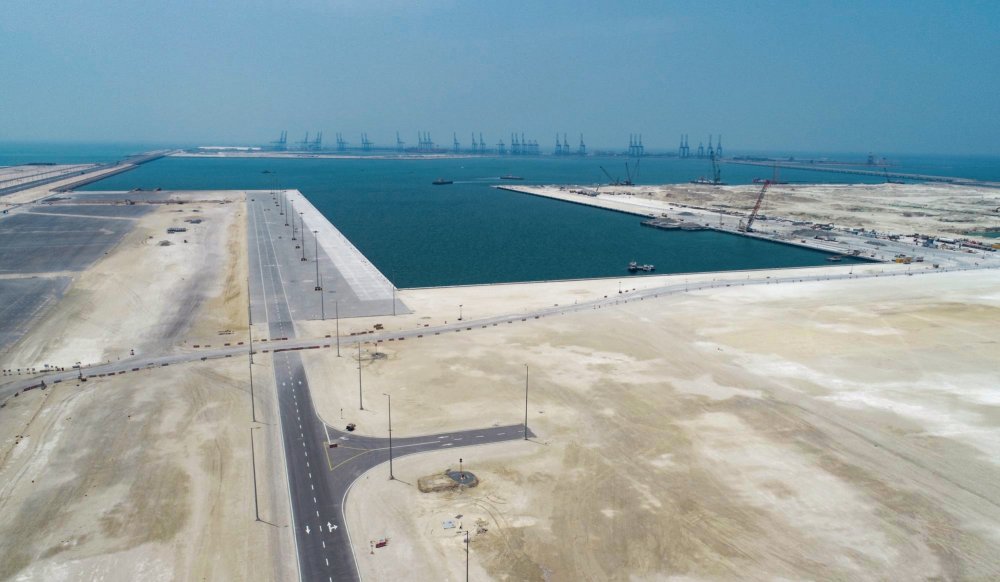 Khalifa Port Logistics
15 berths
1.7 million m2 of land
3.1km quay wall
8m – 16m draft
Land plots available with direct deep water access
Fact sheet
Find out more about Khalifa Port's capabilities by downloading our fact sheet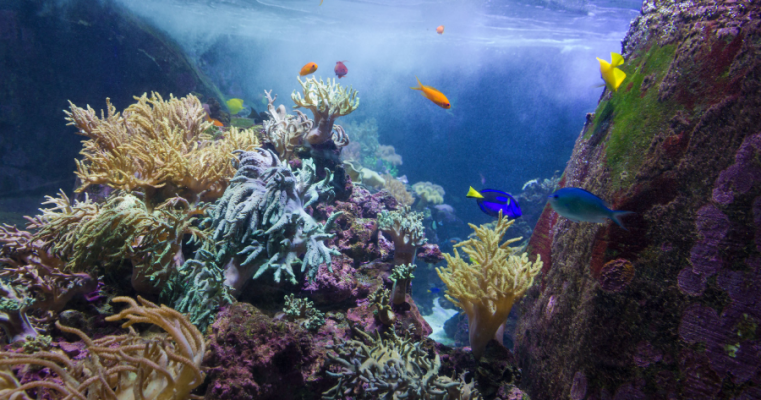 Sustainability
Construction of the port was carefully planned to keep environmental impact to an absolute minimum.
Khalifa Port's 8km long breakwater, the longest in the Middle East, allows the Gulf's currents to flow freely, while protecting and preserving the local marine ecosystem.
Additionally, in collaboration with the Environment Agency Abu Dhabi (EAD) we have been actively relocating coral from the Khalifa Port area to protect it and we have partnered with NYU Abu Dhabi on a research study to advance future coral relocation efforts.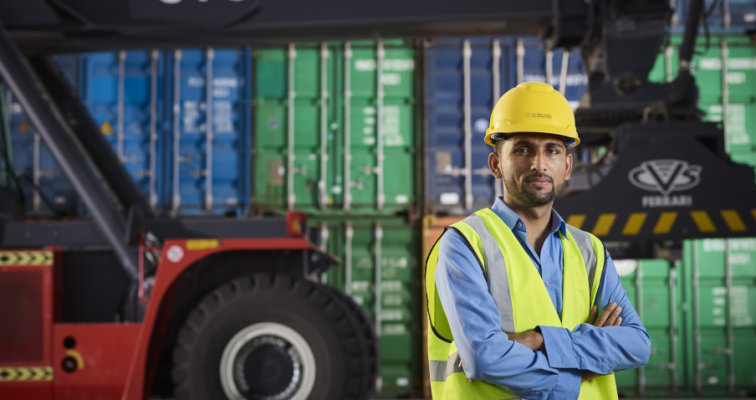 Manpower
We believe our employees are critical to the success of our organisation.
We encourage our workforce to meet their full potential by upgrading knowledge and skills that increases their career growth potential and prepares them to meet the future challenges of the industry.
anchor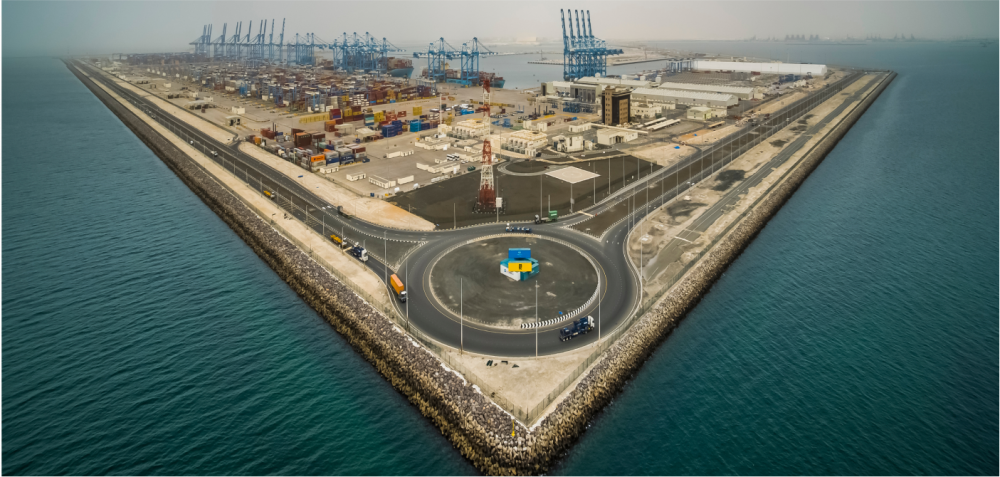 About AD Ports Group
AD Ports Group today serves as the Middle East's premier facilitator of logistics, transport, and trade bridging Abu Dhabi with the world.

Strategically located in the capital of the United Arab Emirates, AD Ports Group was initially established as Abu Dhabi's commercial port authority in 2006. The Group operates under the umbrealla of ADQ, one of the region's largest holding companies with a broad portfolio of major enterprises spanning key sectors of Abu Dhabi's diversified economy.
Five dedicated clusters, representing core business units, sit under the AD Ports Group umbrella: Ports, Industrial Cities & Free Zone (IC&FZ), Maritime, Logistics, and Digital. The clusters comprise of businesses subsidiaries such as KIZAD, the largest integrated trade, logistics, and industrial hub in the region, as well as ZonesCorp, the largest operator of purpose-built economic zones and workers residential cities in the UAE. Other entities include SAFEEN Group, SAFEEN Feeders, Abu Dhabi Maritime, Abu Dhabi Martime Academy, MICCO Logistics, OFCO, and Maqta Gateway.
The Ports cluster houses which operates and manages 11 ports and terminals across the UAE and Guinea.
Other Ports cluster entities include Abu Dhabi Terminals (ADT), Abu Dhabi Cruise Terminal, Kamsar Terminal, Autoterminal Khalifa Port, CSP Abu Dhabi Terminal and Fujairah Terminals.
anchor
Call Centre
International
Customer Service Hours
Sunday to Thursday
07:30 to 15:30 (GST)
Take your business further with Khalifa Port
Contact us